Isabelle Quinn
Sweet Isabelle, it's her! Multiple prizes laureate, including "New Entrepreneur 2014" from the Réseau des Femmes d'Affaire du Québec, Isabelle is a passionate person who knows exactly how to communicate her enthusiasm through workshops! And she makes sure everything is in order to make your experience a success! Mother of 3 big children who aren't afraid to help out!
Michel
Michel is our marketing manager and official photographer ; he's the one who will capture your children's sweet faces during the decorating activities. Father of 3 big children, he loves photography, cycling and travelling.
Marie-Hélène
Marie-Hélène studied Accounting at ESG UQAM. Her love for children comes first from her younger brothers and sisters, and then from all the children she babysat since she was 12 years old, and finally, as a day camp animator. As an addition to doing accounting for the company, she also hosts workshops when needed. She loves food, pastries and life!
Fanny
She's one of our pastry school graduates, expert in cookie decorating and culinary day camp specialist. When she was younger, Fanny was a full-time nanny in a family. Therefore, it's with great pleasure that she hosts decorating workshops with your little ones!
Brigitte
With a degree in Professional Pastry Making from the ITHQ, Brigitte is one of our expert in cookie decorating as well as marshmallow fondant figurines making! Coming from a large family, she likes to work with children and adults! Being on maternity leave at the moment, without a doubt will she be teaching the joys of baking to her kids!
Caroline
Skillfull, Caroline worked in many different areas, liek physical education, theatre, circus and customer service. She worked with children hosting circus workshops. Her curiosity and creativity brings her to start many new projects. She speaks many languages and loves culture in all aspects.
Angélie
Angélie is finishing her Bachelor degree in Psychology at University of Montreal. She babysat for a long time and also helped with homework for children with learning difficulties. Until recently, she helped in a hospital with autistic children and teenagers. She loves to travel, watch movies, meet new people, cooking and all types of art.
Alexandra
Alexandra is finishing her Bachelor degree in Sociology at University of Montreal. She loves working with children and has been a volunteer in a school and a daycare for a long time. She's passionate about books, travels and everythign related to food.
Sofie
Sofie has a Bachelor degree in Public Communication and Business administration. During her teenage years, she was one of the favorites babysitters of her neighboorhood ... her popularity brought her to babysit ... until university, even though she was also working part-time in a theatre. Sofie enjoys sharing a good meal with friends, evenings on a patio and the small pleasures of life.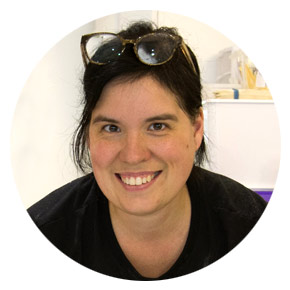 Geneviève
Jewelery creator and part-time blogger, Geneviève loves colors and cooking! During her childhood, she was one of the favorite sitters in the neighboorhood! She also got the opportunity to create custom-made jewelry for children at day camps in Laval! On her free time, she enjoys cooking big meals for her friends.
Eve
Ève studies Graphic Design at UQAM. She babysat many children during her high school years and she's passionate about all types of art.
Camille
Camille is doing a Police technology program. She loves children and has a lot of experience in full-time babysitting. She loves volleyball, travelling and baking cakes whenever she can!
Charlie
Having a degree in Graphic Design, Chariles is our artist-graphic designer-illustrator! But she's not only comfortable with a computer mouse: her 3 year experience as a lifeguard in public pools and her many swimming classes for children of all ages makes her a super Sweet Babe! She's also a great athlete who loves cycling and travelling!
Anne-Marie
Anne-Marie just finished her studies in Law. She would like to major her practice towards Children Rights. Part of our team for few years now, she specially likes activities that enhance her creativity and fantasy.