A Day Camp at Sweet Isabelle, it's an open-door to creativity !
Shortbread cookie and cupcake making and decorating, drawings on cookies, marshmallow fondant figurines and cake-pop are all part of the activities at Sweet Isabelle's day camp.

Click here for more infos
At day camp, children like to bake basic recipes. For example, the colored royal ice that will be a part of many decorating activites.
After a day camp at Sweet Isabelle, children will be able to bake dessert at home!
Marshmallow fondant coloring is always a popular activity with children at day camps!
Children will have the opportunity to work with professional material! And of course, all of our recipes are made of pure butter!
Children love to participate during the culinary activities at our day camps.
Before decorating the cookies, you obviously have to prepare them!
Not only do you help out here, you roll the dough too!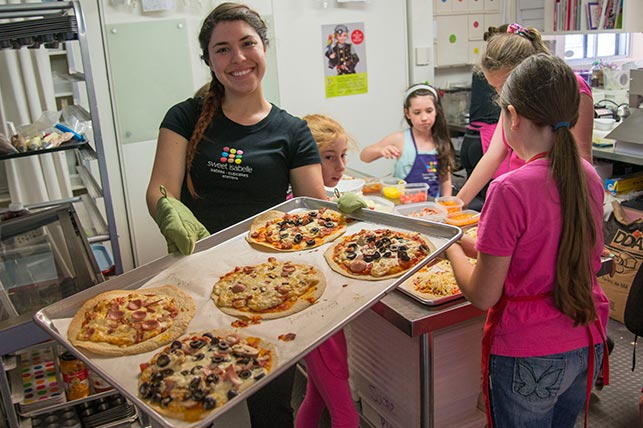 During day camps, kids cook their own lunch!